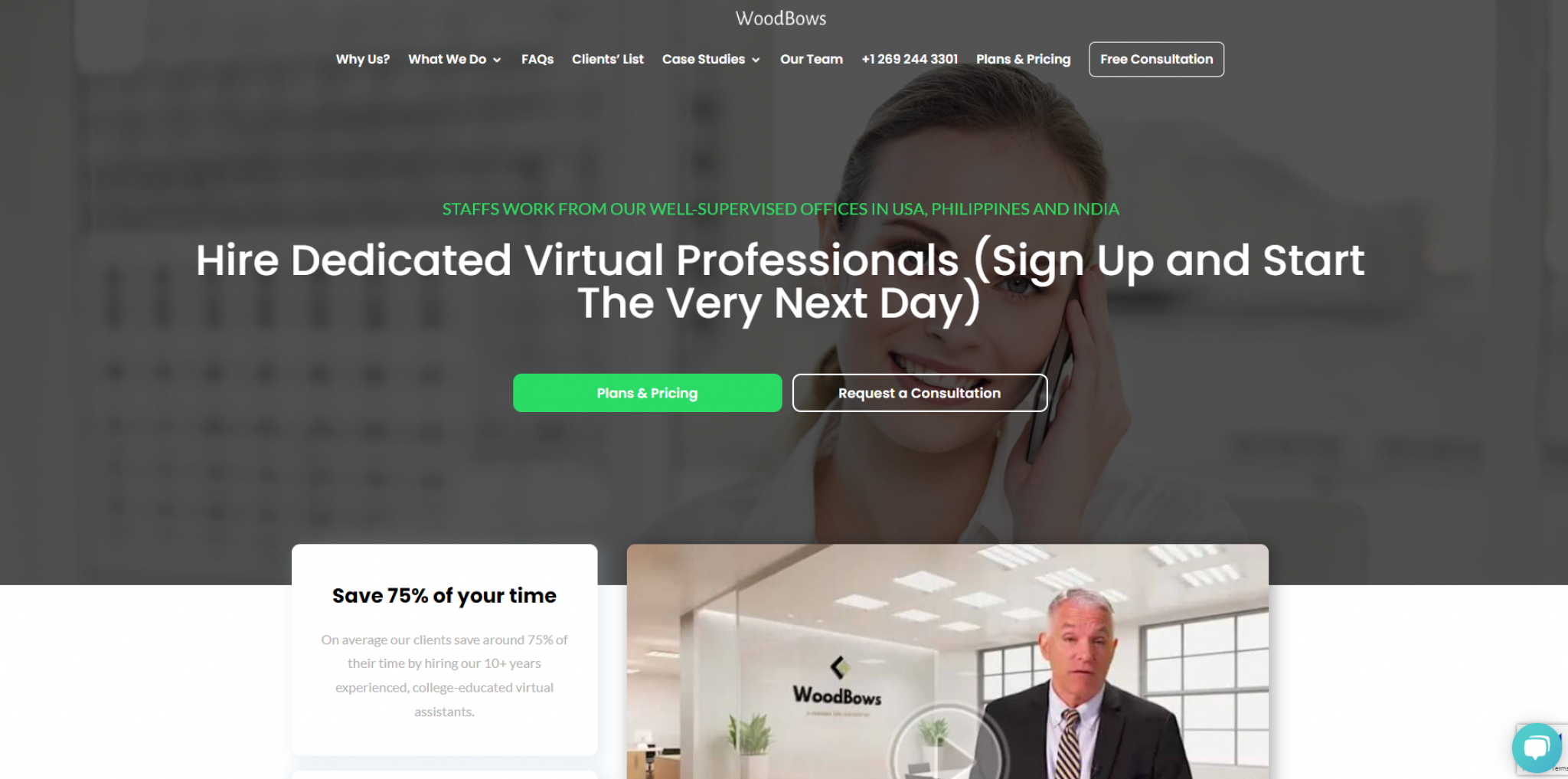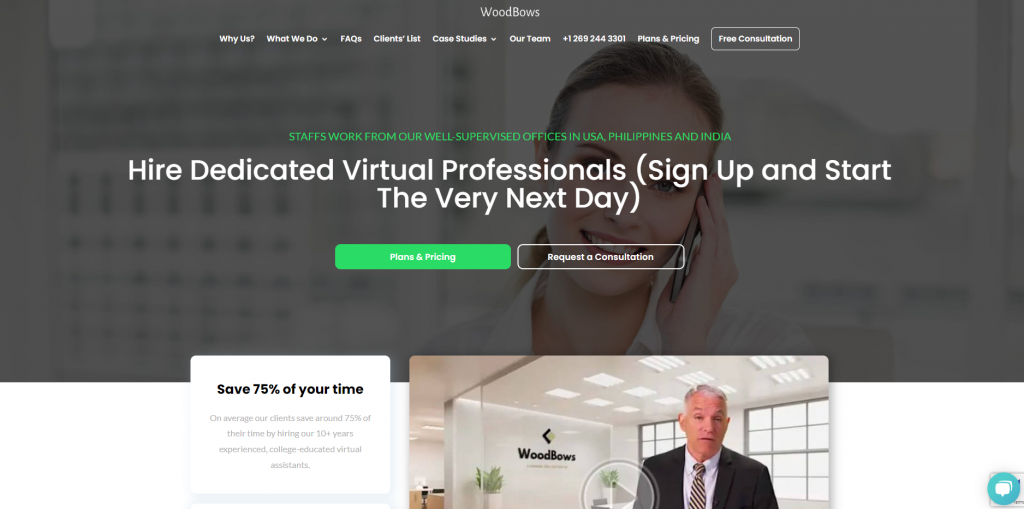 WoodBows provides a bridge between small businesses and entrepreneurs that need help and the virtual assistants that can offer it.
Anyone who wants to work on this platform can submit their credentials for review. Most decisions are made in 24 hours or less.
For those who want to hire someone, all you need to do is ask for a free consultation and sign up for a preferred subscription plan.
Matches are typically made with a qualified VA in less than a day.
Features
Key Features of WoodBows
Cost
Cost of Using WoodBows
When hiring a virtual assistant from this platform, WoodBows rates begin at $8.99 per hour, with rates charged weekly. You can choose between four to forty hours of task work with the company's various tiers.
You won't find any charges, fees, or setup costs to pay when using this platform's services. If you added additional hours, they're charged at or above the weekly rate. The highest current price you'd pay is $13.99 per hour.
Advantages vs Disadvantages
What Are the Pros and Cons of WoodBows?
WoodBows was founded in 2015. It claims one of the highest client repetition rates in the industry, along with an excellent VA retention. Both figures are self-published at 98% or higher, matching similar stats from their competitors.
Here are some of the pros and cons to consider when using WoodBows.
Advantages
1. Every account receives a dedicated manager with a backup assistant. Their work comes under review by the platform's quality assurance staff.
2. Since there is more direct supervision, many small businesses find that less direct management is necessary to finish the work.
3. Tasks can be sent by chat, phone, or email. You can work in any time zone.
4. Since there isn't a contract involved, you can choose to cancel services at any time when using WoodBows.
Disadvantages
1. The higher rates charged by WoodBows reflect Western-style pricing, building in a potentially significant profit margin for the platform.
2. Your dedicated virtual assistant might have limited availability, especially when working in opposite time zones.
3. Unless you purchase the full-time tier for this VA service, any additional hours you need get charged at a higher rate.
Final Verdict
Final Verdict: Is WoodBows a Solid Investment?
When you need a virtual assistant, it's essential to hire someone who is reliable and trustworthy. WoodBows has established a positive reputation for itself in the VA industry, but it is more expensive than many other platforms.
Since the virtual assistants are trained well and typically responsive, the full-time plan can offer a decent value.
When you only need part-time help, it might be cheaper to hire someone locally. At four hours per week, you'll pay $12.48 per hour at the 2021 published rate.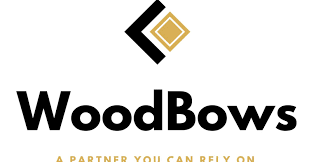 WoodBows Review:  Is This Platform Your Ticket to VA Success?
Starting at $8.99 per hour