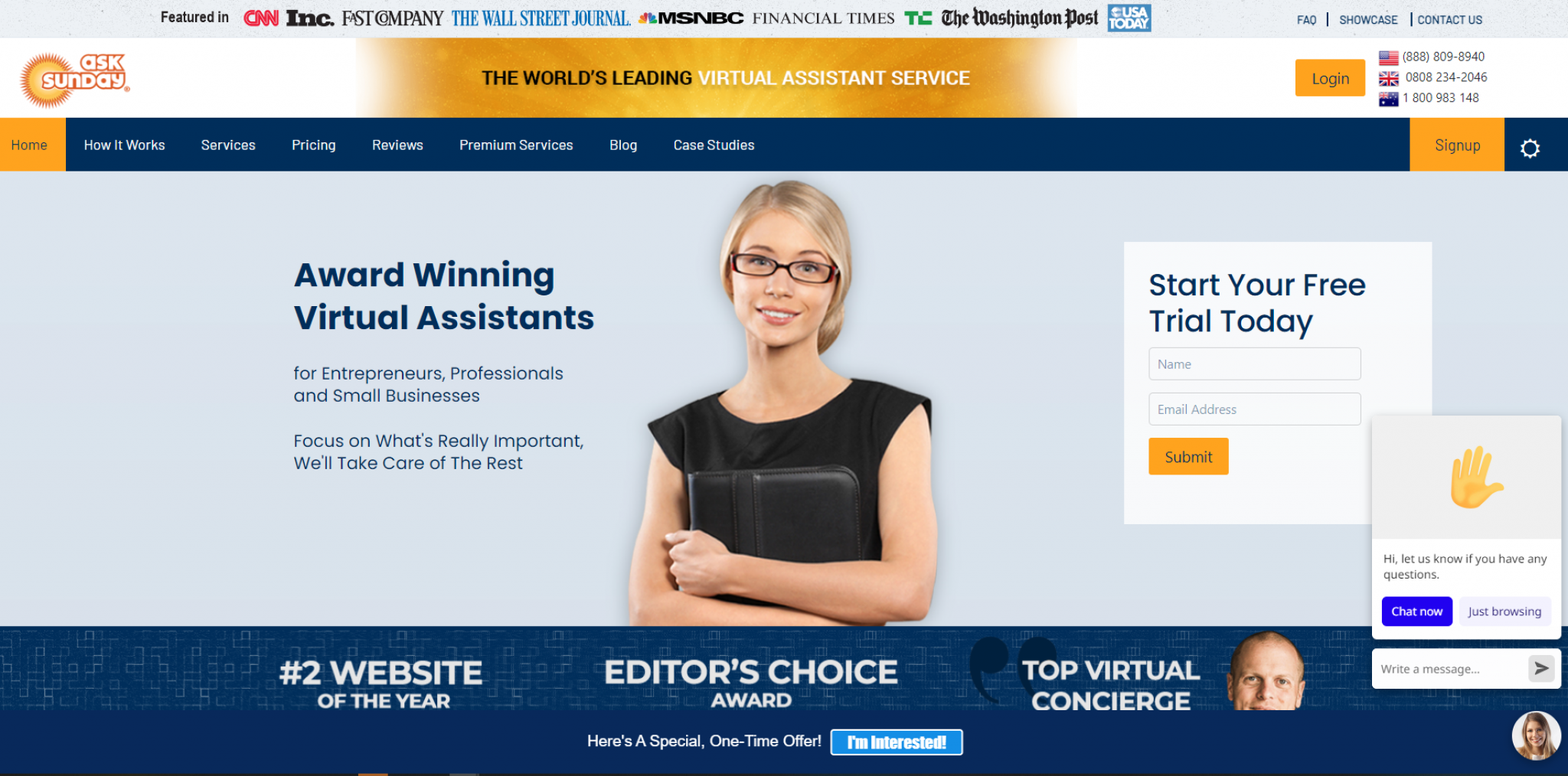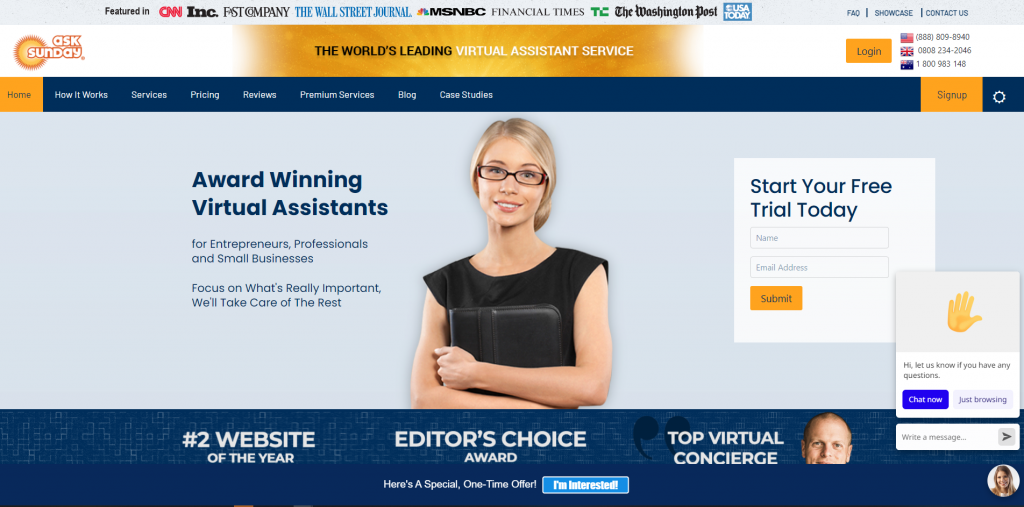 Most people are aware of Ask Sunday because of the recommendation it received from Tim Ferris on his popular 4-Hour Workweek podcast. In 2007, it was even named one of the top ten websites of the year by Time Magazine.
All this positive attention caused Ask Sunday to self-label their business as the most award-winning personal assistant service in the world today. Is there any truth to that claim, or do their services fall short of expectations?
Features
Key Features of Using Ask Sunday
Cost
Costs of Using Ask Sunday
Ask Sunday uses an hourly payment model for most services. Businesses are encouraged to purchase specific time blocks based on their anticipated needs.
You can select from ten hours per month ($129) to 160 hours ($1,199) for the services you need. These packages are meant for general business assistant tasks or some personal needs.
On-demand services are available in a five-hour block for $79 per month. Additional time gets booked at $17 per hour.
Advantages vs Disadvantages
Pros and Cons of Using Ask Sunday
Before trying Ask Sunday, these pros and cons deliver a closer look at the platform.
Advantages
1. Two levels of services are available from Ask Sunday. You can select from a dedicated virtual assistant or use on-demand help.
2. A free trial is available during the first seven days of your service, offering three hours to see if Ask Sunday is suitable for your needs.
Disadvantages
1. Although Ask Sunday VAs can take care of some online research tasks, the team isn't well-suited to produce content from scratch or edit existing materials.
2. The company is divided into four teams, creating more opportunities for miscommunication to occur.
3. Some of the accolades promoted on the website as a current observation are more than a decade old, making some aspects of the sales pitch feel misleading.
4. No free trial is available for those interested in the on-demand plan from this platform.
5. The rollover policy only applies to the plans that offer 40, 80, or 160 hours with a dedicated VA, with 50% of the unused hours in the current cycle available for this service if you share the latest blog post from the company on LinkedIn or Facebook.
6. Rolled over hours expire after the second cycle. 
Final Verdict
Is Ask Sunday Worth the Investment?
Ask Sunday is a viable option for anyone who knows with specificity how much time they'll need each month. Since the monthly commitment automatically renews until you cancel your subscription, the structure isn't very flexible.
Although the price is helpful for small businesses seeking to scale, the unpredictability of need means that the unused hours could become an unnecessary cost. You only have two months to complete the investment.
That's why Ask Sunday hasn't received as much attention in recent years. It was an innovative service when it first came out, but it has failed to keep up with the times.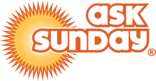 Ask Sunday Review: Supportive Services or Marketing Bluster?
Starting at $79 for 5 hours