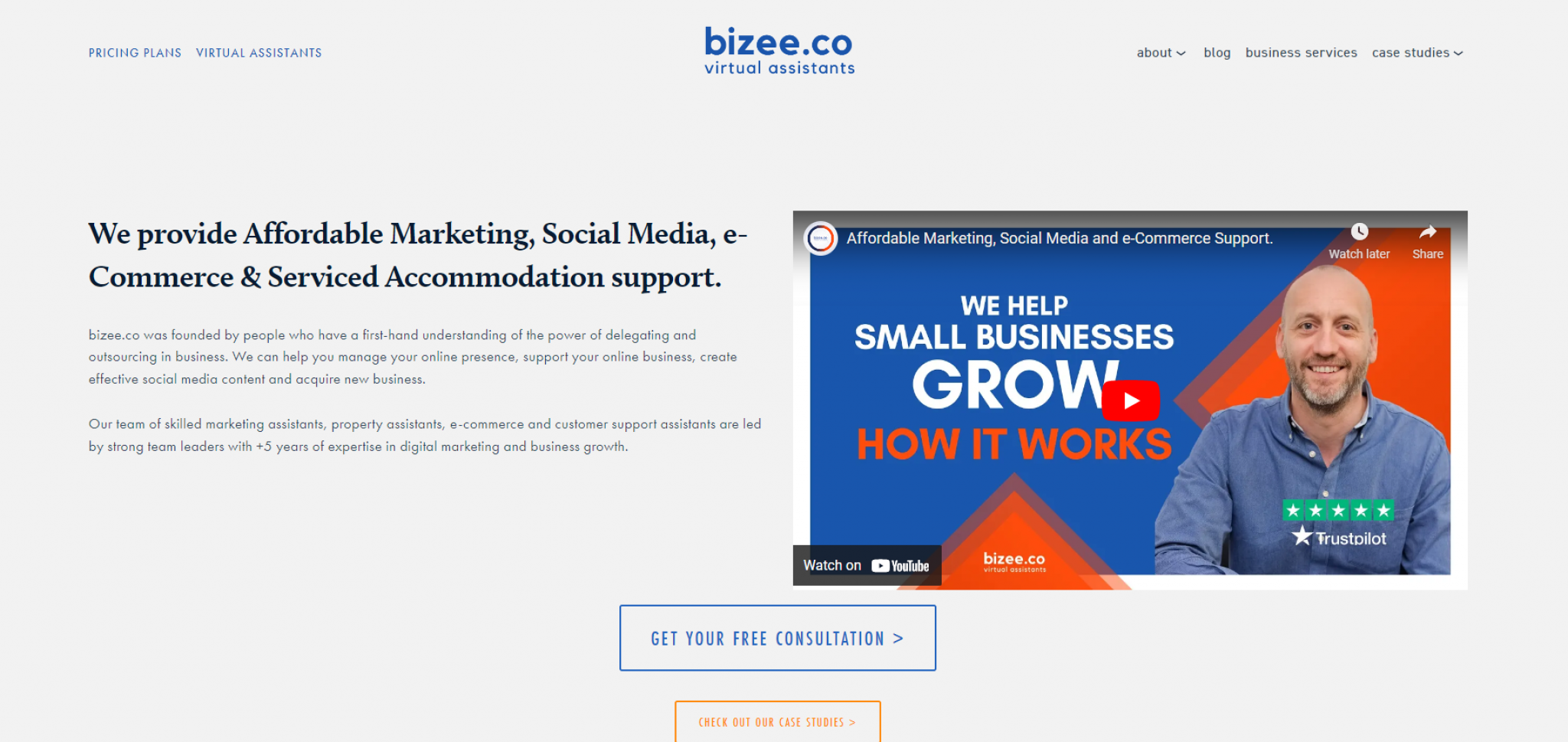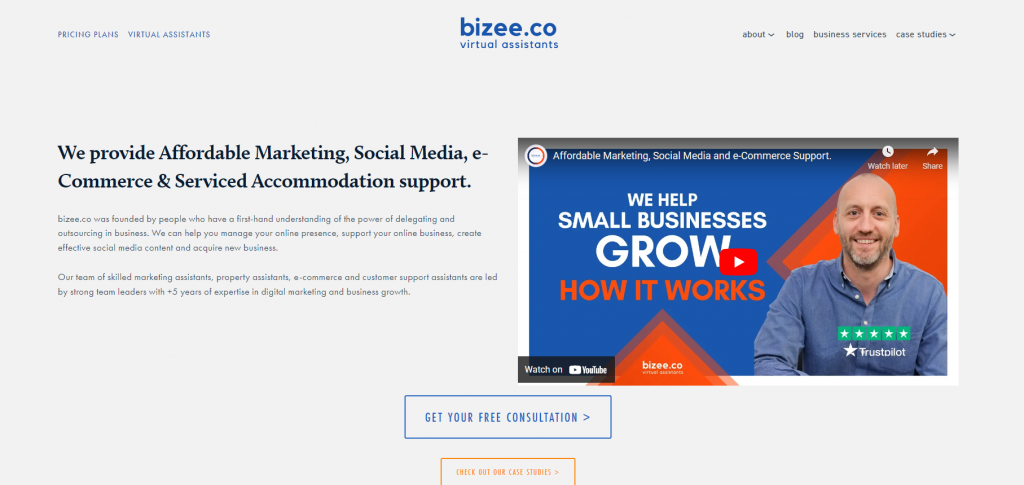 Bizee provides access to skilled marketing assistance, e-commerce support, customer service, and property assistants.
Although the combined experience found in the agency isn't as significant as some of its competitors, you'll also find that it has options that aren't found on most other platforms.
Features
What Are the Key Features of Bizee?
Cost
Pricing to Expect When Working with Bizee
Bizee Virtual Assistants work under different categories to deliver the results you want for your business. You can select from social media accelerators, business support, guest management, and blog posting.
Content is the cheapest category, priced from £25 per item. Most other services begin at £129 monthly, although social media management is priced at £159.
You can also use the LinkedIn Accelerator category for your VA services to generate leads from outreach efforts. This cost begins at £299 per month.
Advantages vs Disadvantages
Pros and Cons of Working with Bizee
When you choose Bizee as your VA platform, you'll find that these pros and cons develop in the average relationship. That's why reviewing them carefully before proceeding ensures that you can get what you need from this investment.
Advantages
1. Businesses can use Bizee to amplify their current customer service and support to ensure after-hours assistance is available.
2. Personal and professional VAs can help take tasks off your schedule to help you focus on what you do best.
3. E-commerce applications are available for those who need help from an experienced virtual assistant in that area.
Disadvantages
1. Although you can use the VAs in several different roles, each new task comes with a separate cost unless it's in the same category. That makes it easy for costs to spiral out of control quickly.
2. Services are based in a single time zone with this agency, which may not be convenient for those who aren't within its range.
3. The agency promotes itself as only offering five years of experience in certain areas, making it potentially better for some businesses to hire locally.
Final Verdict
A Final Thought on Working with Bizee
Bizee isn't suitable for everyone. It's an ultra-specific platform that delivers excellent results, but only to a niche audience.
If you fall outside the targeted demographics, you're better off finding another VA platform that can meet your needs with fewer obstacles.
The results that Bizee delivers are proven, even with an overall lack of experience. That's why it's a platform worth taking a glance at to see if it might help you today.

Bizee Review: Are You Busy Enough to Afford This VA Provider?
Starting at £25 per request