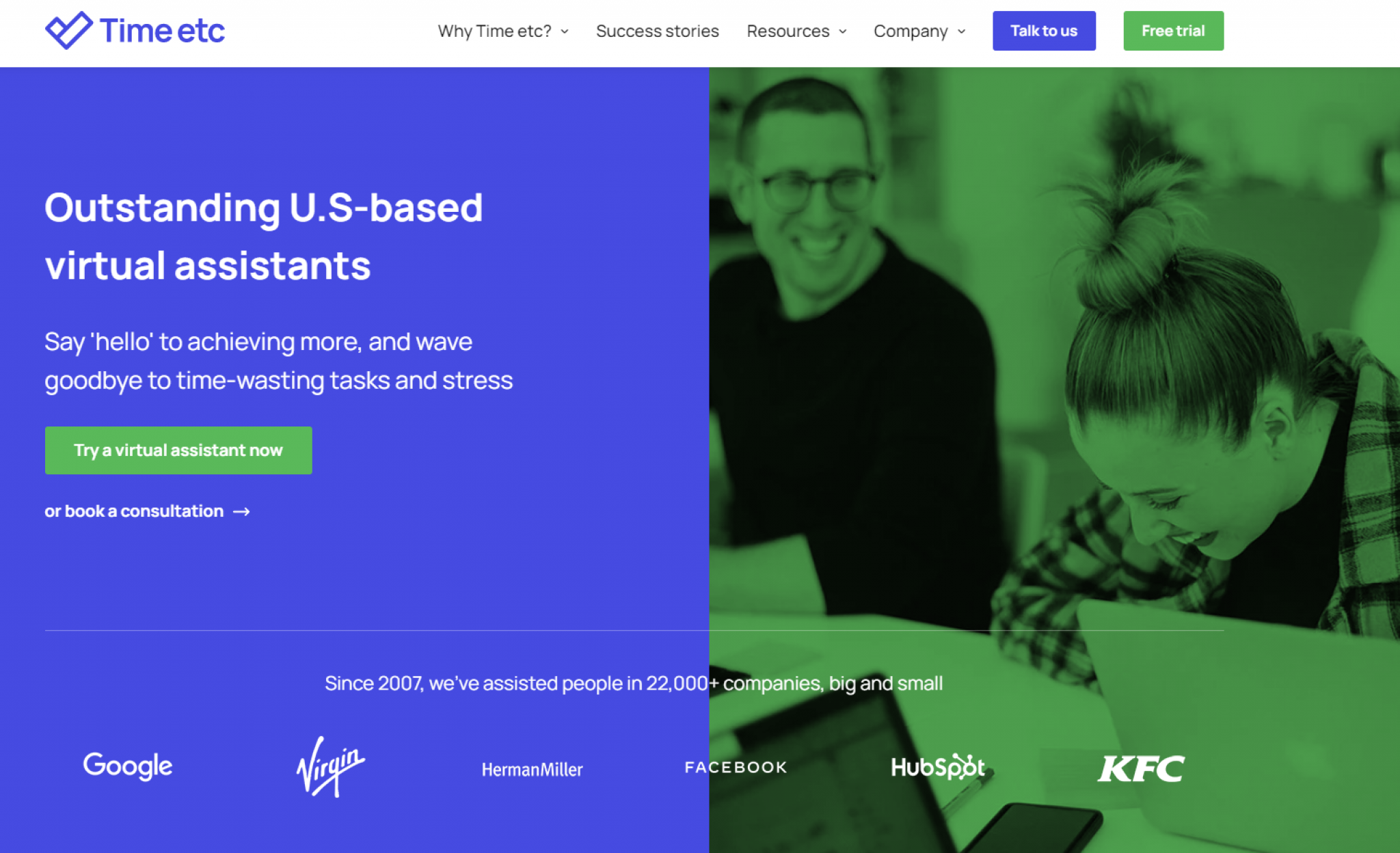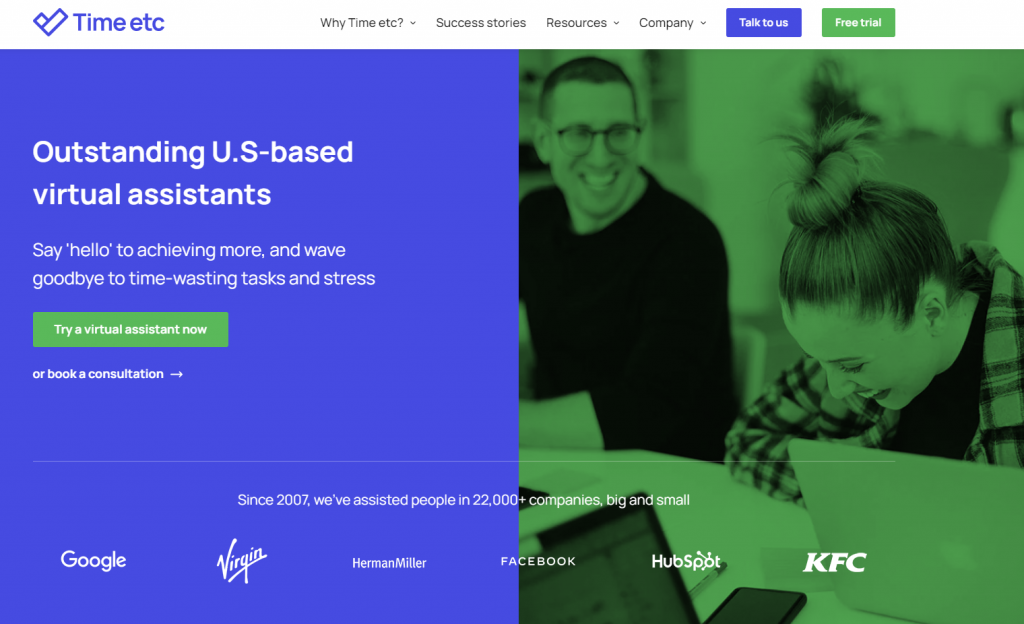 Time Etc is a virtual assistant company founded in 2007. This brand is one of the oldest VA service agencies still operating online today, but is its longevity a sign of quality?
The company claims to have saved its clients over one million hours since its founding. If you're looking to hire an assistant, this platform might be right for you.
Features
Key Features of Time Etc
Cost
Cost of Using Time Etc
Time Etc uses a tier-based pricing structure for its costs. You'll pay a minimum of $26 per hour when using this service.
The 10-hour plan is the cheapest, charging $290 per month. There's a 20-hour plan at $560, 40 hours at $1,080, and 60 hours at $1,560.
Your business receives an American VA that's always dedicated to the needs of your business when making this investment.
Advantages vs Disadvantages
List of the Advantages and Disadvantages of Using Time Etc
Time Etc was founded by Barnaby Lashbrooke. This platform's goal was to find ways to work smarter instead of harder in today's world, helping busy businesses, founders, and entrepreneurs find ways to achieve more.
If you're looking for a VA today, here are the pros and cons of Time Etc to review before finalizing your decision.
Advantages
1. You have the option to try working with a virtual assistant for free on this platform, and a money-back guarantee is also available.
2. Several flexible plans and pricing options are available, with every tier delivering expert matches that can help you grow.
3. You have the option to share with your team for free.
4. You can switch plans at any time. If you select the 20 hours tier or one of the higher ones, your unused hours will rollover.
5. Bigger plans are available for enterprise-level solutions when needed.
Disadvantages
1. The cost of hiring Time Etc doesn't make sense for most companies. Even at $26 per hour, it's conceivable to bring on one or two local workers to do the same tasks without needing to worry about time zone delays or online communication problems.
2. There is no guarantee that the matching process will deliver the results you want, even after the platform considers the challenges, requirements, and brand personality.
Final Verdict
Final Verdict: Does Time Etc Make Sense?
Time Etc might make sense for companies that don't want to go through a formal recruiting process. You can let this platform do the vetting work on your behalf so that someone can start right away.
If you're looking for outsourcing assistance to save money, you won't find that option here with Time Etc.

Time Etc Review: Does This VA Service Actually Save You Time?