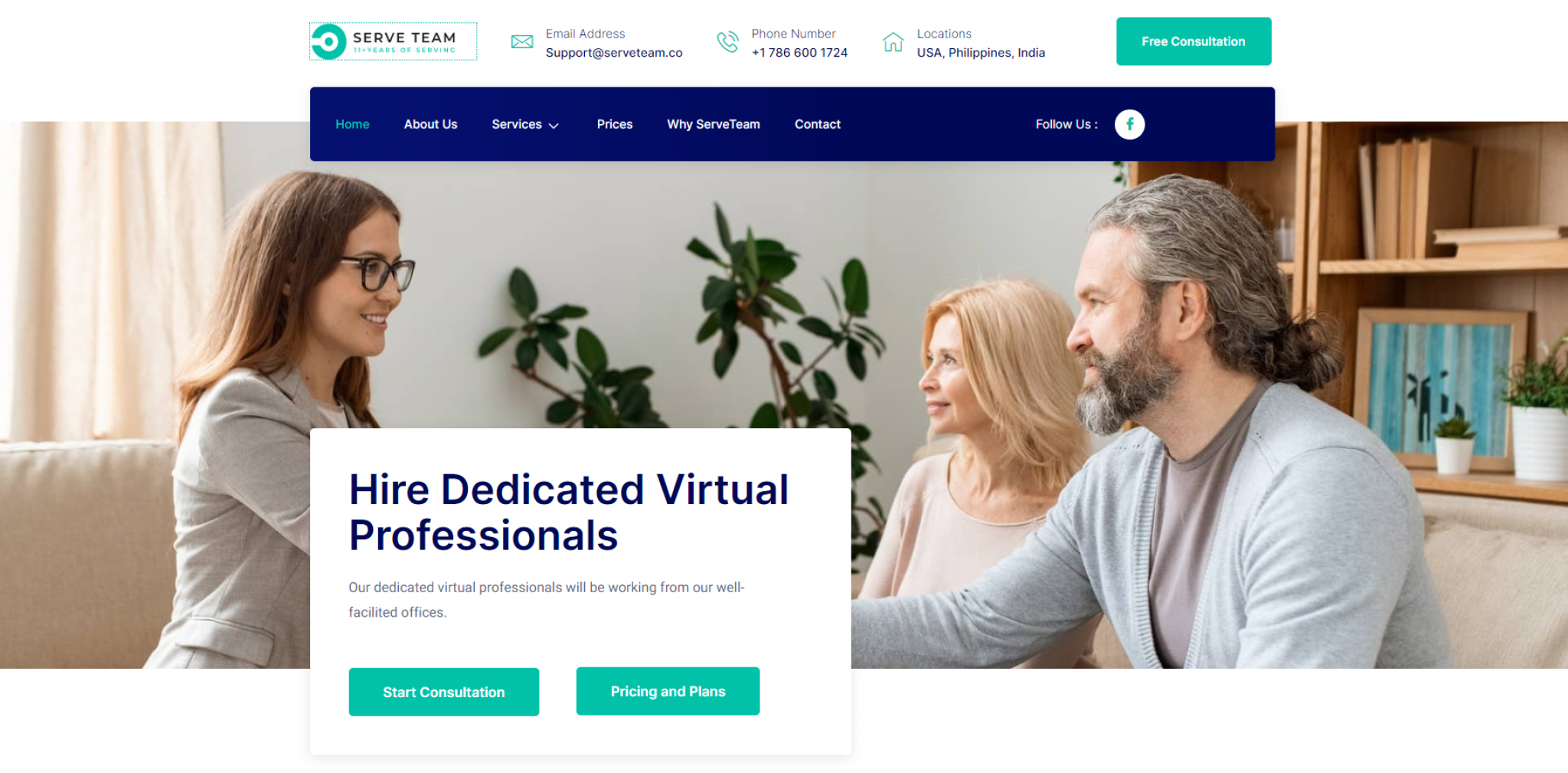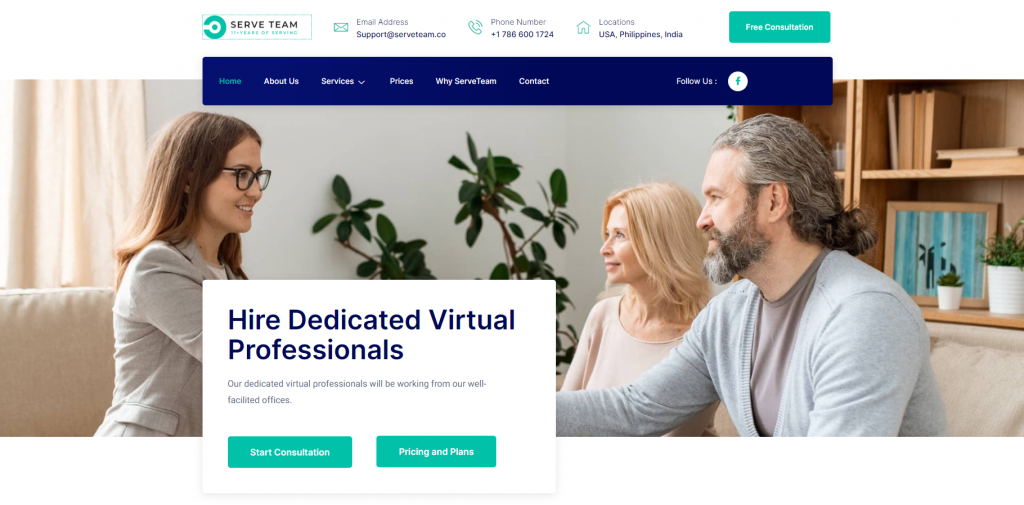 The Serve Team delivers more than a decade of VA-based services with dedicated 24/7 support. This platform also provides a 200% performance guarantee, making it a popular choice to review.
As a service provider, The Serve Team calls itself a best-in-class agency. They point to over a dozen excellence awards as evidence of this perspective, but does the work quality match the marketing pitch?
Features
Key Features Provided by The Serve Team
Cost
Costs to Expect When Working with The Serve Team
The Serve Team breaks down costs into weekly, monthly, quarterly, or annual pricing.
With the monthly full-time employee tier, you'll pay $1,299 per month for services. This investment comes with dedicated support, including an account manager, without paying any hidden fees.
You have the option to pay for 40 hours per month ($399) or 80 hours per month ($699).
The best deal is for a full-time employee paid annually. Your cost will drop to $999 per month when paid in advance.
Advantages vs Disadvantages
Pros and Cons of The Serve Team
Advantages
1. As with most VA service providers, the goal of this platform is to save time and money for businesses.
Disadvantages
1. The website makes unsubstantiated claims that reduce the validity of the apparent expertise. "We served the highest number of clients in the industry." Based on what metric? And is 7,000+ really the highest figure out there?
2. The Serve Team says that they have people working in each time zone, but their map of service provides suggests that might not be true.
3. Cancellation or downgrade requests require at least a 30-day notice before they'll go into effect.
4. If there is a deficiency in service, the only option that customers have to recoup their losses is to accept additional hours on a prorated basis per the plan they're using.
5. Users only have three businesses days to make a deficiency claim on a delivery.
Final Verdict
Should I Start Working with The Serve Team?
The Serve Team throws out a lot of statistics, like the fact that they have a 99.7% client repetition rate. How can this information be verified?
Since 97% of the statistics on the Internet are often made up to fit a narrative, the entire sales pitch presented by this VA platform feels suspect. Although getting daily reports is nice, it's better to work with a firm that delivers some kind of guarantee for your investment.
The last thing someone wants with a service deficiency is to have the same VA attempt another project to make up for the problem.
That's why this service is best avoided unless you have specific tasks that fit its expertise profile.

Serve Team Review: Do the VAs Actually Serve Your Business?
Starting at $399 per 40 hours