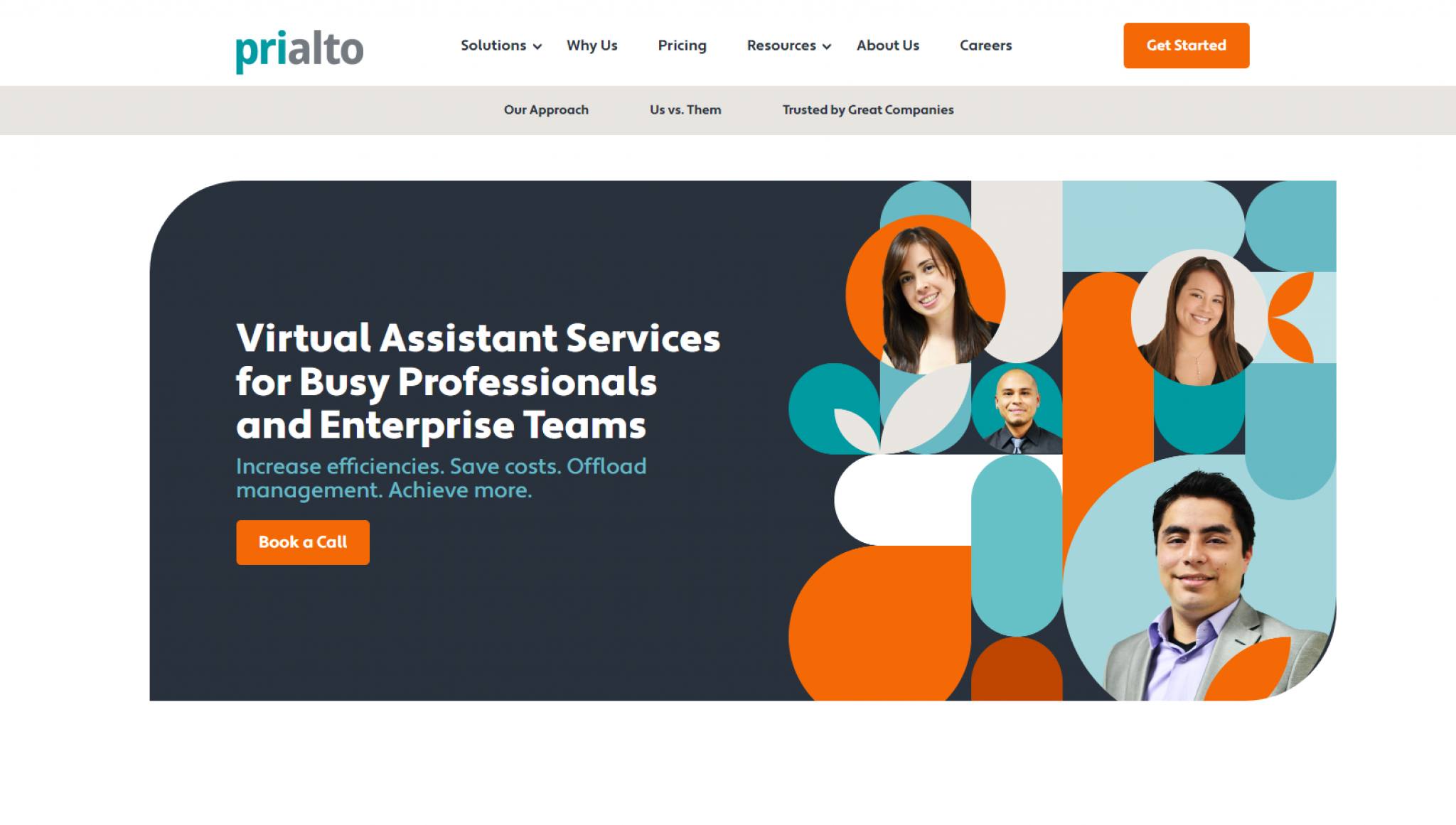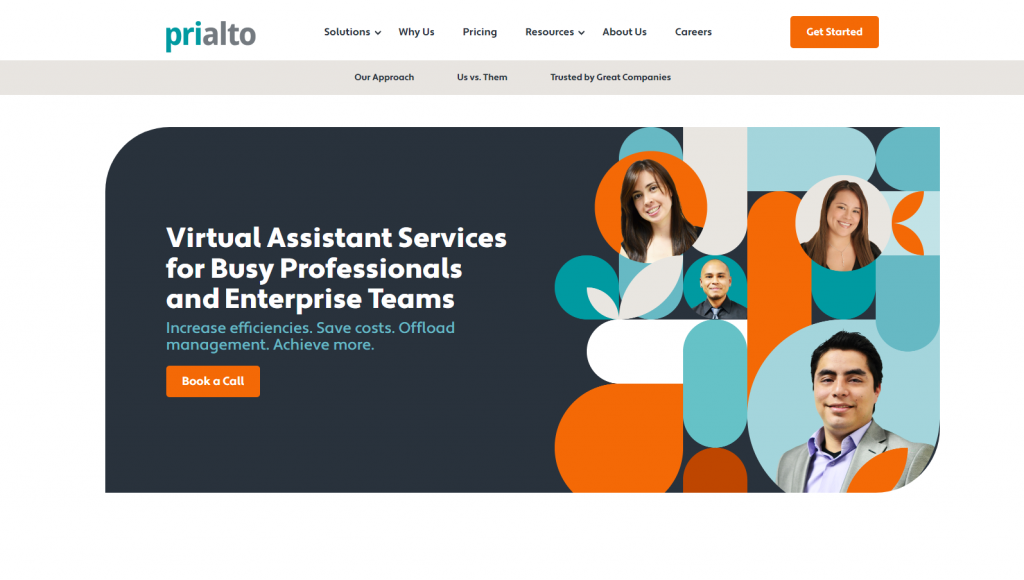 Prialto bills itself as a virtual support service for C-Suite employees. That means it aims to deliver executive-level support through a typical VA lens.
They say that their expertise and services can "pull your business forward." Is that outcome possible, or is it merely a slogan to capture your attention?
Features
Features to Expect with Prialto
Cost
Costs to Expect When Using Prialto
Pricing starts at $1,350 per month when using VA services through Prialto. That cost is associated with direct support to an individual on a month-to-month agreement. Quarterly consultations are also included.
If you need a team-based VA, the price begins at $4,050 per month. Monthly consultations and pooled resource benefits become available.
Organization pricing at an enterprise level is also possible, but the pricing is based on your exact specifications.
Advantages vs Disadvantages
Pros and Cons of Working with Prialto
Most VA companies match you with an individual assistant. Some of these people work from a home office.
With Prialto, executive-level support is available from a dedicated office, enterprise-grade tech, and a faster onboarding process.
Here are the pros and cons to consider before choosing Prialto as your VA provider.
Advantages
1. By taking a team-based approach, it's much easier for specific tasks to get completed once assigned when using this service.
2. High-level tech support is an option for small businesses if they're needed. This platform emphasizes being consistently available, even if it is through a backup.
3. Most projects are completed ahead of schedule when assigned through the correct workflows.
Disadvantages
1. The levels of specialization and customization take this platform out of the running for the average small business.
2. Costs are triple (and higher!) of competitive platforms that deliver similar services.
3. If a business falls outside of the expertise areas of Prialto, the work quality can take a sharp decline. You'll need to be clear and precise with your onboarding efforts to see if there's a match.
Final Verdict
Verdict: Should I Be Working with Prialto Today?
Prialto is a virtual assistant service to consider when a company's executives require more support. Small businesses typically pool their resources through a single administrative assistant at the C-Suite level, but this option provides more individualization.
Since there's more customization involved with this VA platform, the prices tend to be significantly higher.
If you don't mind paying those extra costs, Prialto is a brand worth potentially considering. For everyone else, it might be cheaper to take a peek at another provider.

Prialto Review: Is It the Best Platform for an Executive VA?
Starting at $1,350 per month