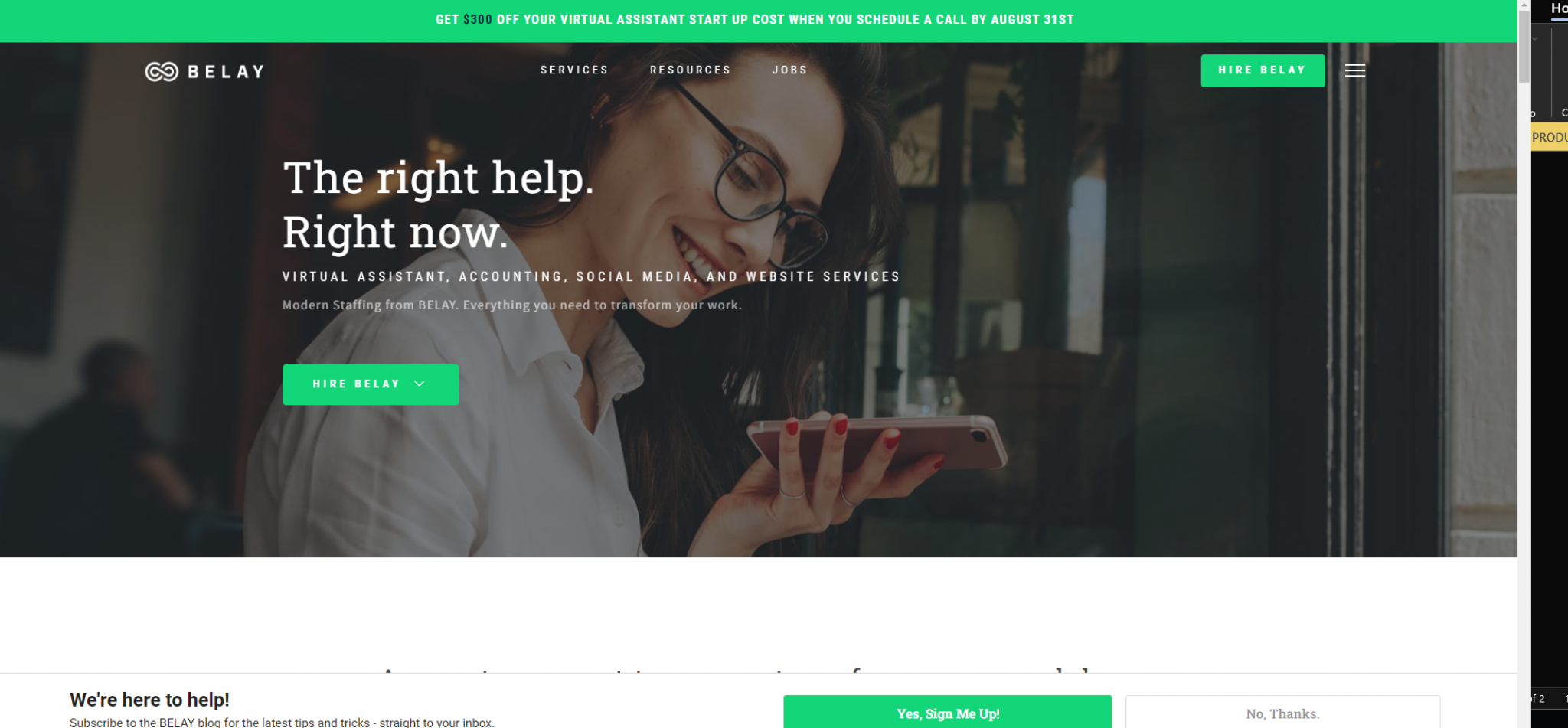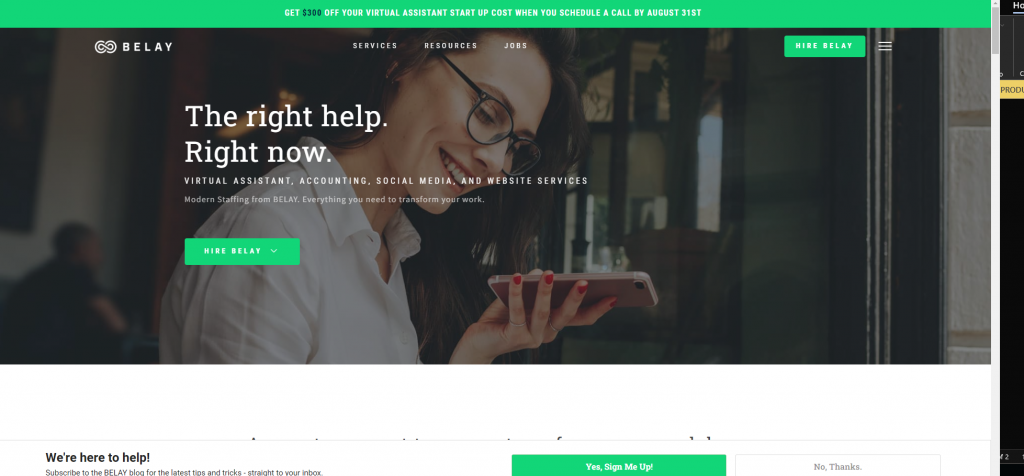 Belay started offering virtual assistant services in 2010 under the name eaHELP. This staffing solution primarily worked with pastors, churches, and religious institutions when administrative work required outsourcing.
After the name change and some internal expansion, Belay now provides VA services to businesses large and small in several industries.
Features
What Are the Key Features of Belay?
Cost
Cost of Using Belay's VA Services
The pricing structure for Belay is highly variable. There aren't any tiers or packages published on their site that let you know what to expect.
You must contact Belay to receive a quote. That means you'll need to give them several items of personal information before an estimate of services is offered.
In 2020, the average hourly rate for virtual assistants on this platform was between $38 to $45.
Advantages vs Disadvantages
Pros and Cons of Using Belay
Belay provides a straightforward onboarding process. You'll talk to a solutions consultant first to understand how to be of service or point you in the right direction.
That conversation is followed by a meeting with a success consultant. This stage helps you find the right specialist for your needs.
Once you've finished that step, you'll start working with your new team member. Before you begin that journey, here are the advantages and disadvantages of Belay to consider.
Advantages
1. Belay has a consistent presence on the Inc. 500 list, ranking as one of the fastest-growing private companies in the United States since 2015.
2. CultureIQ and Entrepreneur have named Belay the top small company for work culture in the country.
3. The expertise you receive through this platform allows for instant project completion, consultive expertise, and results.
4. You can select from multiple categories of assistance, including website maintenance and social media support.
Disadvantages
1. Belay's costs are one of the highest you'll find when you want to outsource work to a qualified virtual assistant.
2. For companies that require generalized support from a virtual assistant, the cost and expertise profiles may not deliver the expected results.
3. Virtual assistants are a separate category from the other services offered by Belay, potentially expanding your cost profile even further.
Final Verdict
A Final Thought on Belay's VA Services
Belay is the perfect platform for a company on the verge of growth that needs some specific expertise. Although the costs are high, they're in line with hiring practices for graduate-level assistance.
You can find multiple service offerings available here that make sense in very particular applications. When your goal is to receive generalized support, a cheaper outsourcing option could easily provide identical results.
The deliveries from Belay are excellent. Each company or entrepreneur must decide if the cost makes sense to receive them.


Belay Review: Why Delay a Project When You Can Hire a VA?