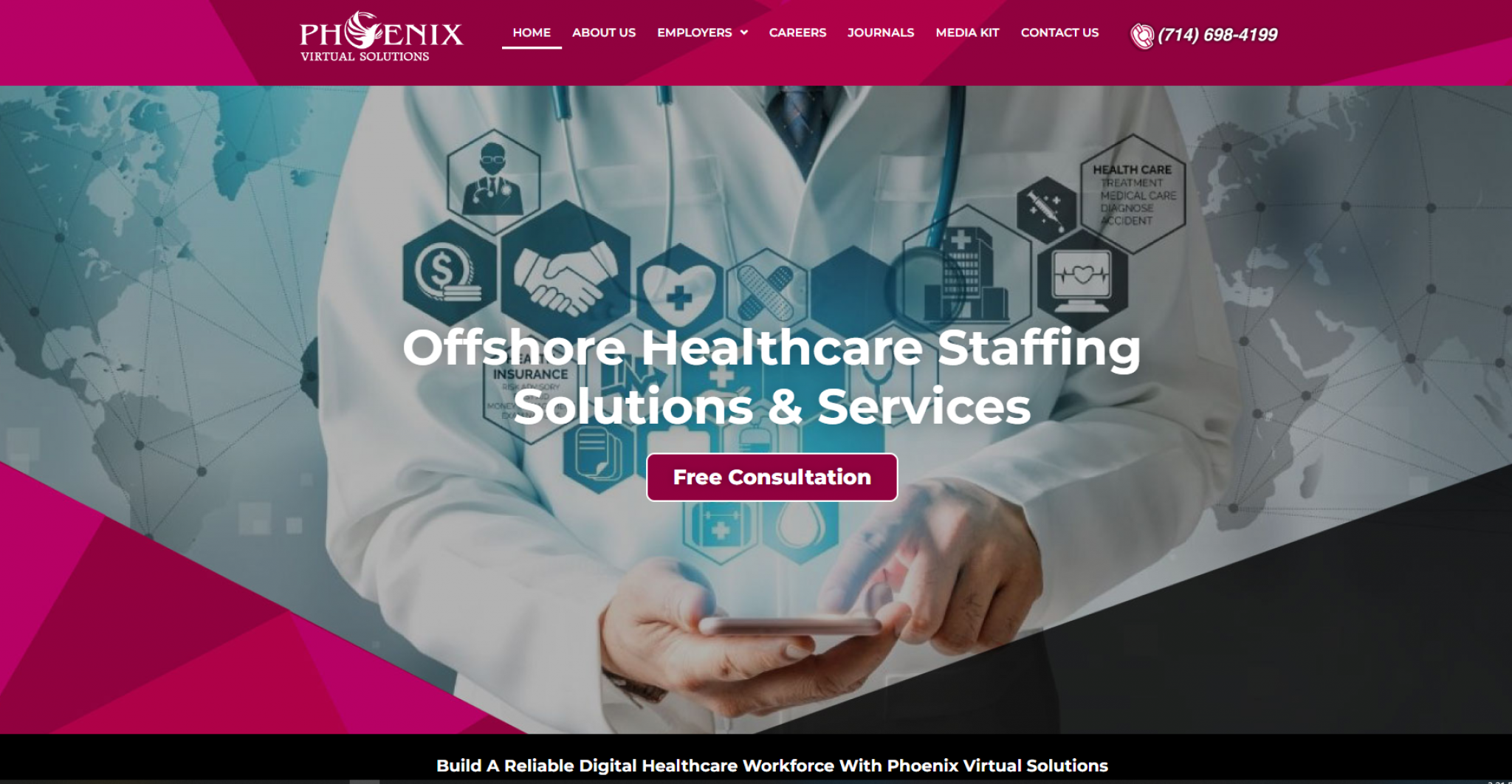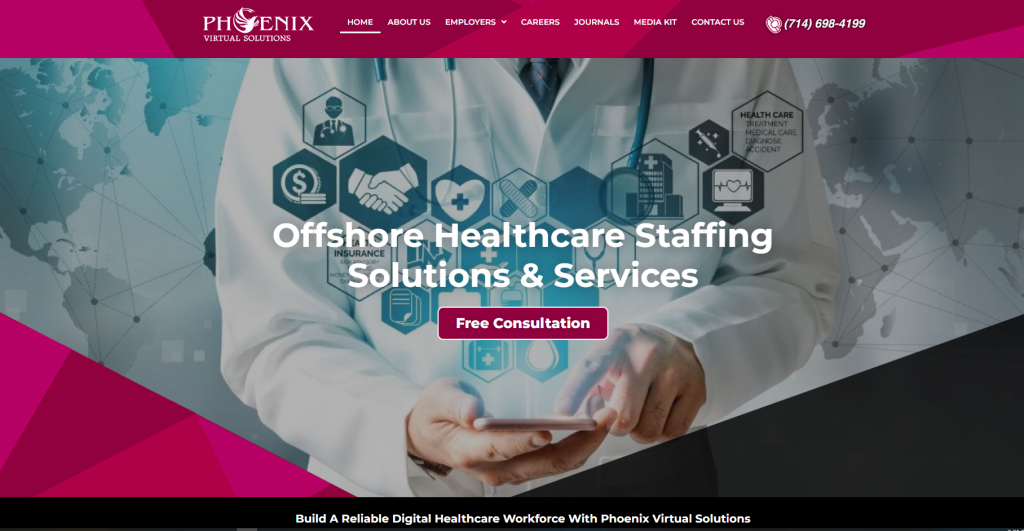 Phoenix Virtual Solutions specializes in providing healthcare virtual assistant services to medical providers. It was founded by former healthcare executives with nearly a century of combined experience in this field.
This VA provider is accredited by multiple Chambers of Commerce. They work with dentists, doctors, and various healthcare companies whenever administrative tasks seem overwhelming.
Could this option be suitable for your agency?
Features
Features of Phoenix Virtual Solutions
Cost
Costs of Using Phoenix Virtual Solutions
Phoenix Virtual Solutions doesn't publish its costs. If you want to hire a virtual assistant from this platform, you'll need to submit a request with your personal information to receive a quote for services.
There is no other option available, although the average hourly rate is listed as being above $25 per hour. You might also face a minimum contract size of $10,000.
Advantages vs Disadvantages
Advantages and Disadvantages of Phoenix Virtual Solutions
When working with Phoenix Virtual Solutions, several pros and cons become noticeable in that relationship. Here is a closer look at each side of this investment.
Advantages
1. The VAs offered by Phoenix Virtual Solutions deliver in-room charting, patient record updates, notetaking, and other services to streamline your work processes. Many doctors can see more patients during the day with this service.
2. One investment delivers a straightforward way to work with patients more efficiently while increasing overall efficiencies.
3. Licensed tools are used to track the activities and attendance of each assigned virtual assistant.
Disadvantages
1. Not having any prices published on their website might encourage quotes, but it also discourages people from trusting the service. Most competitors are upfront about how much the services cost.
2. Phoenix Virtual Solutions asks that you tell them what your needs are. Once you've taken that step, they provide the correct staff to fill in the gaps. You aren't part of that selection process.
3. It takes about two weeks to start working with a virtual assistant as recruitment and client endorsement are necessary.
Final Verdict
Why Use Phoenix Virtual Solutions Today?
Phoenix Virtual Solutions is a challenging VA platform to consider. Not only is it locked into a specific industry, but there is also no way to tell how much working with them will cost.
Although you could call the agency for this information, the VA platform prefers an email or filling out the information on its website.
Since there are so many unknown variables with this agency, it's difficult to offer any sort of recommendation. It'd be better for most businesses who need VA support to work with a company that provides more transparency.
Average
Phoenix Virtual Solutions Score

Phoenix Virtual Solutions Review: Can This Platform Help You Build an Excellent Team?