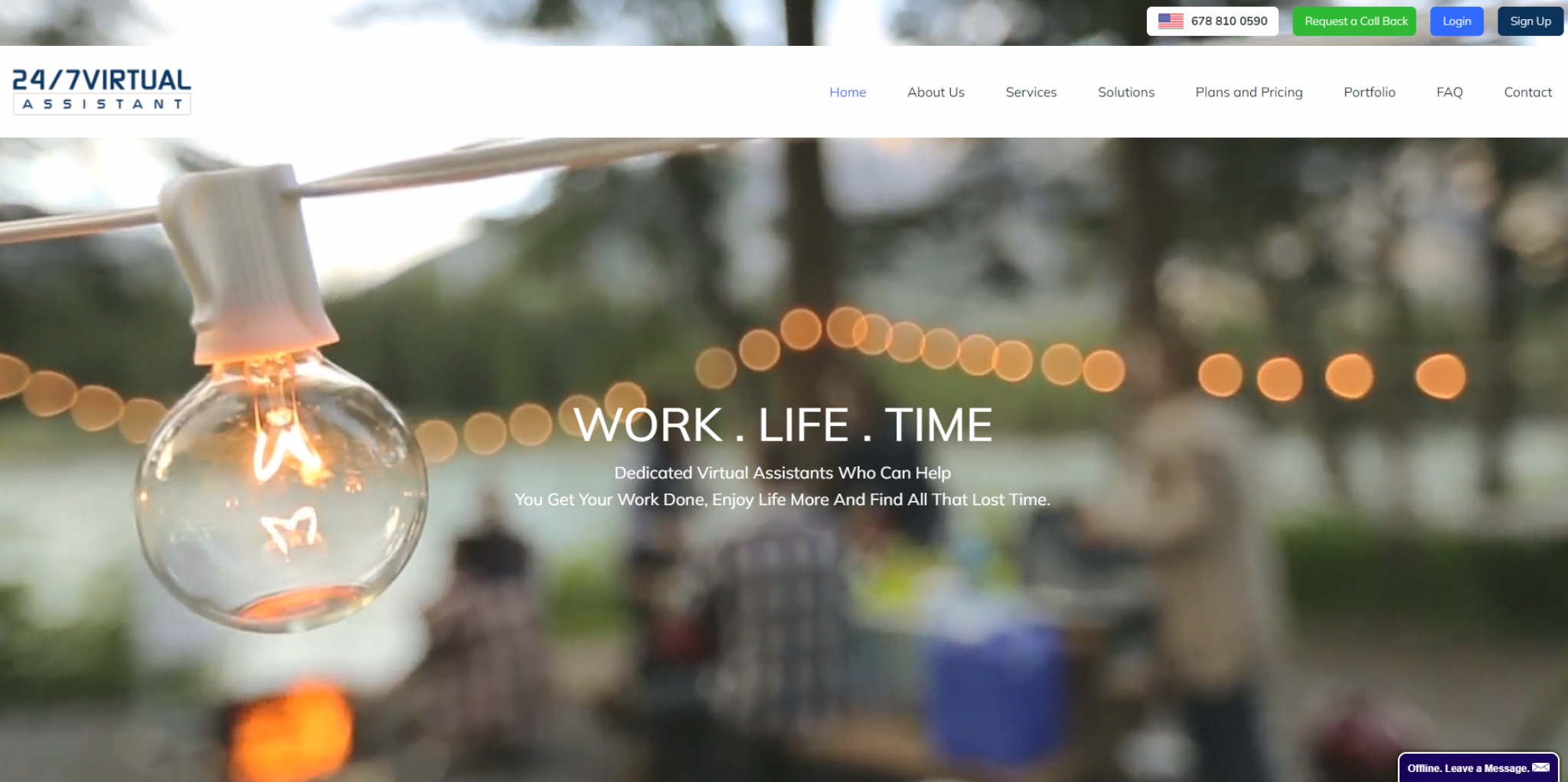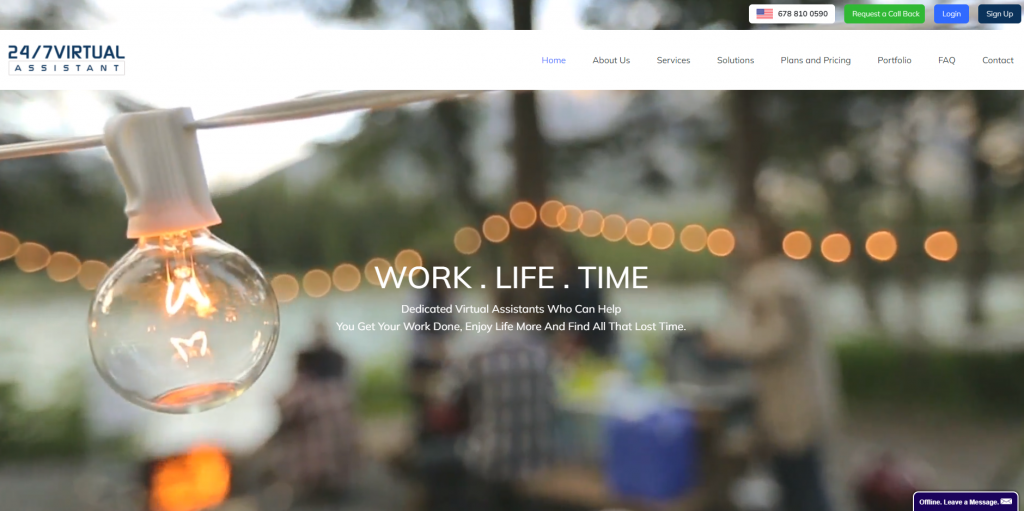 24/7 Virtual Assistant markets itself as a personal outsourcing agency. It's been around since 2008, attracting global clients while making life easier for everyone.
When you hire a VA from 24/7 Virtual Assistant, you're receiving a dedicated assistant that is trainable to the needs of your business or schedule. Message response, web research, and even web design are possibilities.
Features
Key Features of 24/7 Virtual Assistant
Cost
Costs to Expect with 24/7 Virtual Assistant
When working with 24/7 Virtual Assistant, you can select from one of five different plans in the "offshore" category.
The Entrepreneur level offers 30 hours per month at $299.
With the Professional tier, you'll get 60 hours for $499.
The Office plan provides 90 hours for $699.
At the Executive level, $899 buys 120 hours per month.
The VIP tier gives you 160 hours monthly for $1,099.
In the "US-based" category, pricing ranges from $399 for 20 hours per month to $2,549 to achieve the VIP level.
The company also offers a by-the-hour option where you can hire a VA for $15 per hour whenever you need some help.
Advantages vs Disadvantages
Pros and Cons of Working with 24/7 Virtual Assistant
Remote CoWorker was founded in 2013. Although the focus is primarily on team building support and those who work on commission sales structures, the experienced VAs can handle most industries.
That support includes IT, healthcare, insurance, real estate, and public adjusters.
Here are the pros and cons to review before deciding if Remote CoWorker can meet your needs effectively with their virtual assistant services.
Advantages
1. The management team is always quick to solve problems when they come up in your VA relationship, although the solutions typically involve credits instead of refunds.
2.  You'll have a fast response to whatever requests you have, or if your file requires an update for some reason.
3. The quality of work is always consistent, even if you request deliveries from multiple categories.
Disadvantages
1. If you have complex tasks to complete, the platform often requires a complete outline of the expectations. The time it takes to type that up is usually close to what is necessary to get the work finished.
2. The work is sometimes rushed to meet delivery deadlines, which results in a lower quality than is typically acceptable.
3. It is up to each party to train their VAs as 24/7 Virtual Assistant doesn't offer any sort of localized system whatsoever.
Final Verdict
Should I Invest in 24/7 Virtual Assistant for VA Services?
If you don't mind spending some extra time getting your virtual assistants onboarded, 24/7 Virtual Assistant can offer a reasonable solution for getting stuff done. You'll need to be directly involved with each step, sometimes directly supervising the workflows to ensure it meets your quality expectations.
Otherwise, the service is relatively straightforward. You'll know what to expect with each delivery, but the results do come at a higher price than some competitors.
Great
24/7 Virtual Assistant


24/7 Virtual Assistant Review: Is It Worth the Investment?
Starting at $299 for 30 hours