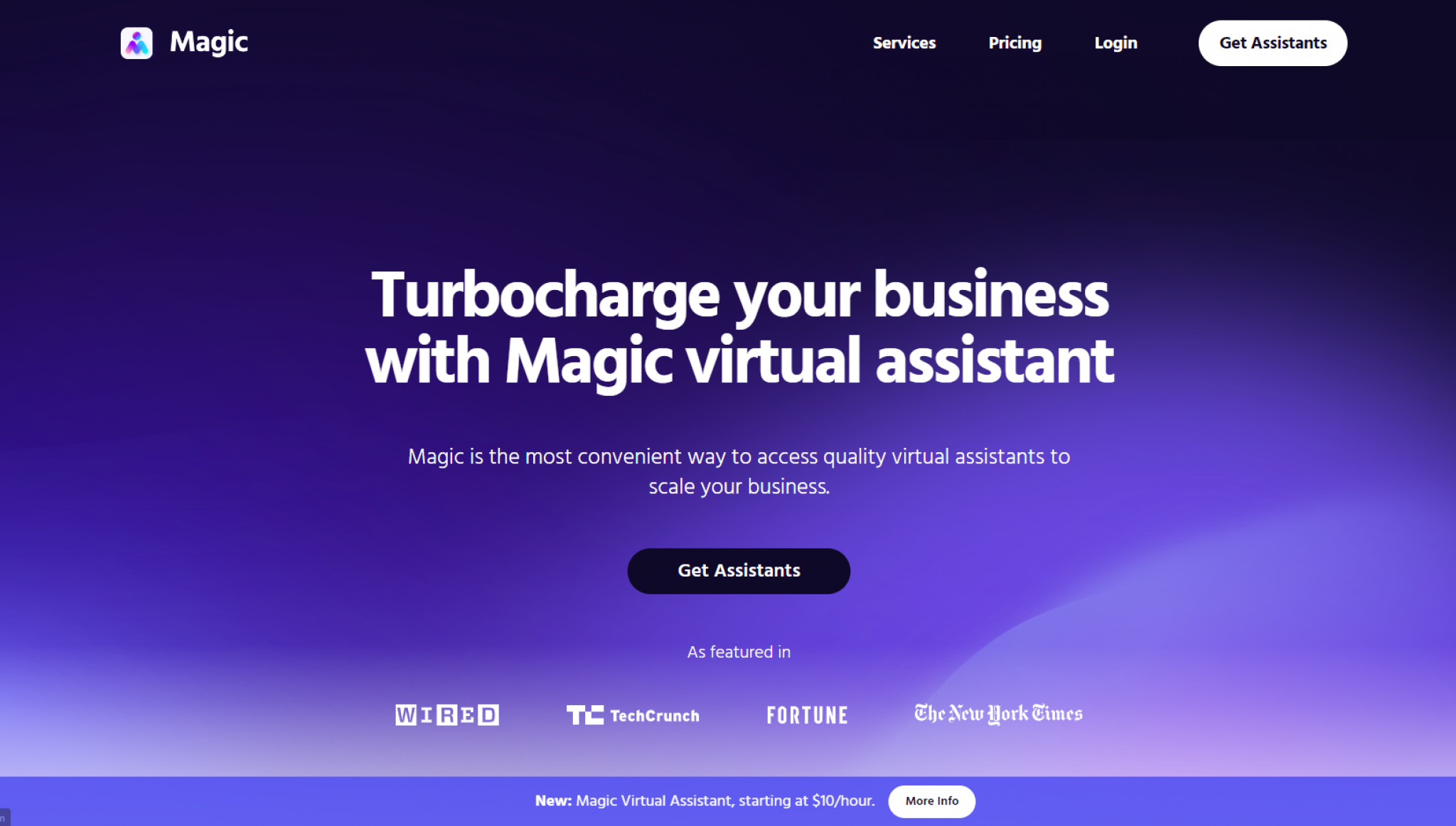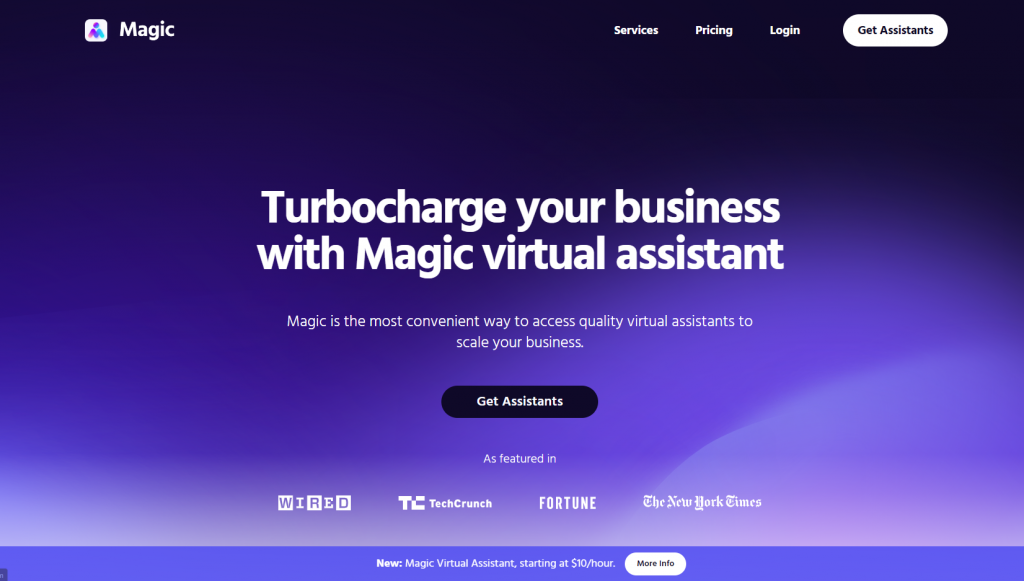 Magic claims to deliver virtual assistants with a guaranteed college degree. Their range of industry supports includes tech support, especially for people or businesses that currently use Trello.
Although there isn't a money-back guarantee for the services offered by this platform, Magic says that they'll work with you to get a "fair resolution."
Features
Key Features of Magic
Cost
Costs to Expect When Using Magic
The pricing profile for Magic is a progressive system based on the work needed within the required structures for personal or professional work.
Most dedicated virtual assistants on Magic are available at $10 per hour, but this price is only available through "unmanaged" work. Your tasks get completed more like they would with an independent contractor.
For the "consumer" option, it is $35 per hour for managed services.
For $2,000 per month, you receive an account manager to help manage the VAs working with your team.
Advantages vs Disadvantages
Pros and Cons of Using Magic
Magic was founded in 2015 when many companies found that outsourcing some work to virtual assistants could be a profitable option. Before getting involved with this platform, here are the pros and cons to consider.
Advantages
1. You're guaranteed to find a virtual assistant to start working with your business or personal requirements within 48 hours.
2. The services offered by Magic are available 24/7 for added convenience.
3. If users don't need a dedicated service from this platform, you can take advantage of the flat-rate $10 per hour billing structures.
Disadvantages
1. No contracts are available with Magic for those looking for repetitive use options through a virtual assistant platform.
2. The price increase businesses experience is significant when a dedicated service is needed for the assigned work.
3. Bilingual services are not available through this service.
4. If your business chooses the unmanaged plan at the lowest cost, you don't have guarantees of the assistant's availability.
Final Verdict
Should I Be Working with Magic Today?
Magic is a relatively straightforward VA platform. After matching an assistant to your job needs, it's much easier to get to work.
You must pay extra to receive 24/7 access to a team of VAs from Magic. Although the $10 per hour option is cost-effective, it is also more unpredictable as a service than what the competition offers.
If you're looking to scale as a small business, Magic offers some benefits to consider. For personal needs or the occasional task, other platforms are cheaper and more efficient.

Magic Review: Do You Receive College-Educated VAs?