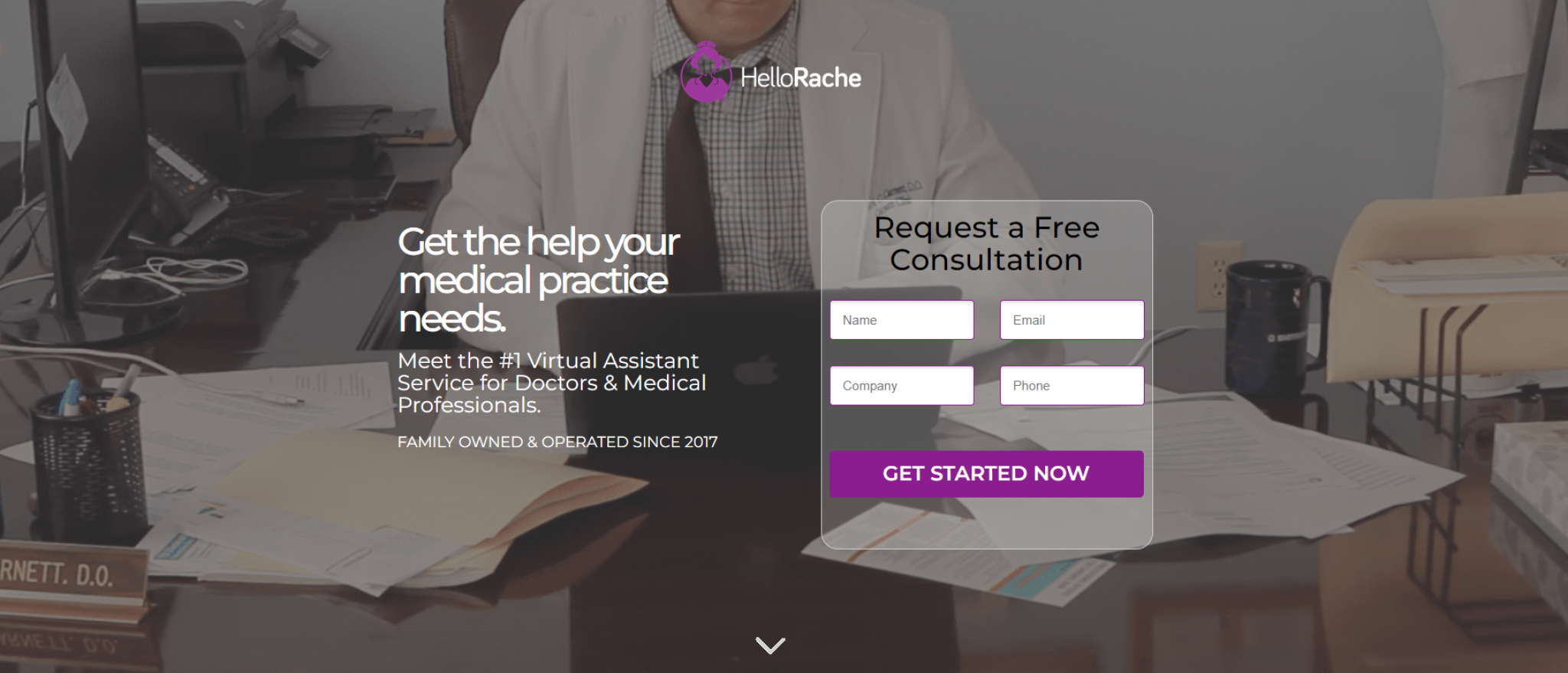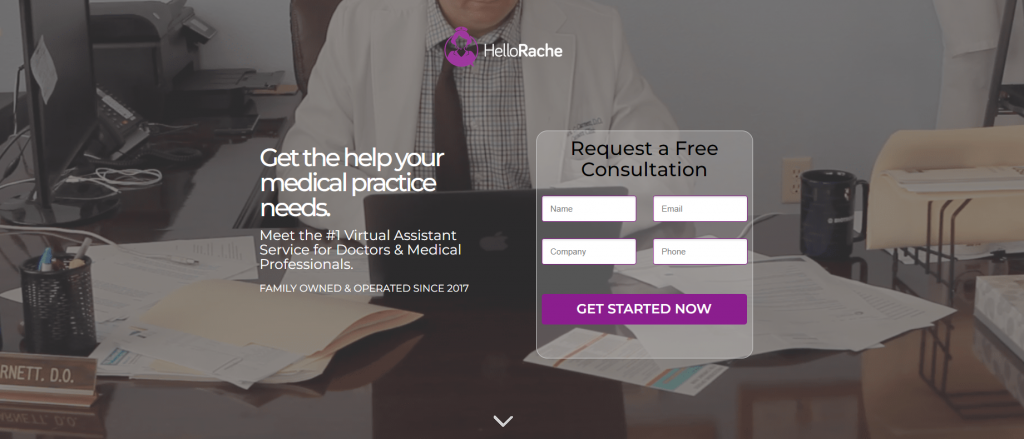 Founded in 2017, Hello Rache began as a transcription service and live VA platform for the healthcare industry. The team includes HIPAA-certified virtual assistants with training and experience in the medical field.
The company's founder continues to have an active medical practice.
Because it is such a specialized service, only those within the healthcare industry can benefit from this option.
Features
Features of Hello Rache to Review
Cost
Prices to Expect with Hello Rache
Hello Rache provides a straightforward pricing structure. You'll pay $9 per hour for the services requested.
There are never any setup fees or contracts associated with this professional relationship. That means a medical practice can hire someone to save them time while having virtually no overhead to manage.
Advantages vs Disadvantages
Pros and Cons of Using Hello Rache
The apparent issue with this VA platform is that it is specific to the medical industry. That's not any different from the agencies that specialize in real estate, sales, or IT, but it does limit who can use the service.
If you are working in the medical profession, here are some of the pros and cons to expect with this website.
Advantages
1. The setup time with this virtual assistant service is typically 24 to 48 business hours.
2. Each virtual assistant goes through a vetting and supervised training process to ensure that the quality of services is up to the expected standard.
3. The training process through this business includes some EMR software, along with privacy information and information on how to follow the current standards.
Disadvantages
1. The training offered to the available VAs seems to be substandard. Although the company promotes itself as knowing the current medical jargon, that is not always the case.
2. Although you can select the VA for your service, that person can leave, transfer, or get promoted without the agency notifying you of the change.
3. If you need help with electronic records, Hello Rache recommends using their software, called Practice Fusion, to avoid unwanted complications.
Final Verdict
Here's the Verdict: Is Hello Rache Worth the Investment?
Although some doctors and medical offices have found Hello Rache to be a valuable platform, there are simply too many risks to consider offering a recommendation. Having no minimums or setup fees is a positive, but the issue with potential transcribing errors and general inconsistency is too much to ignore.
If you only need a little help and want someone with above-average English skills, this platform might have enough for your needs. Everyone else should consider reviewing a few more sites before settling on this one.

Hello Rache Review: Valuable Service or Waste of Cash?