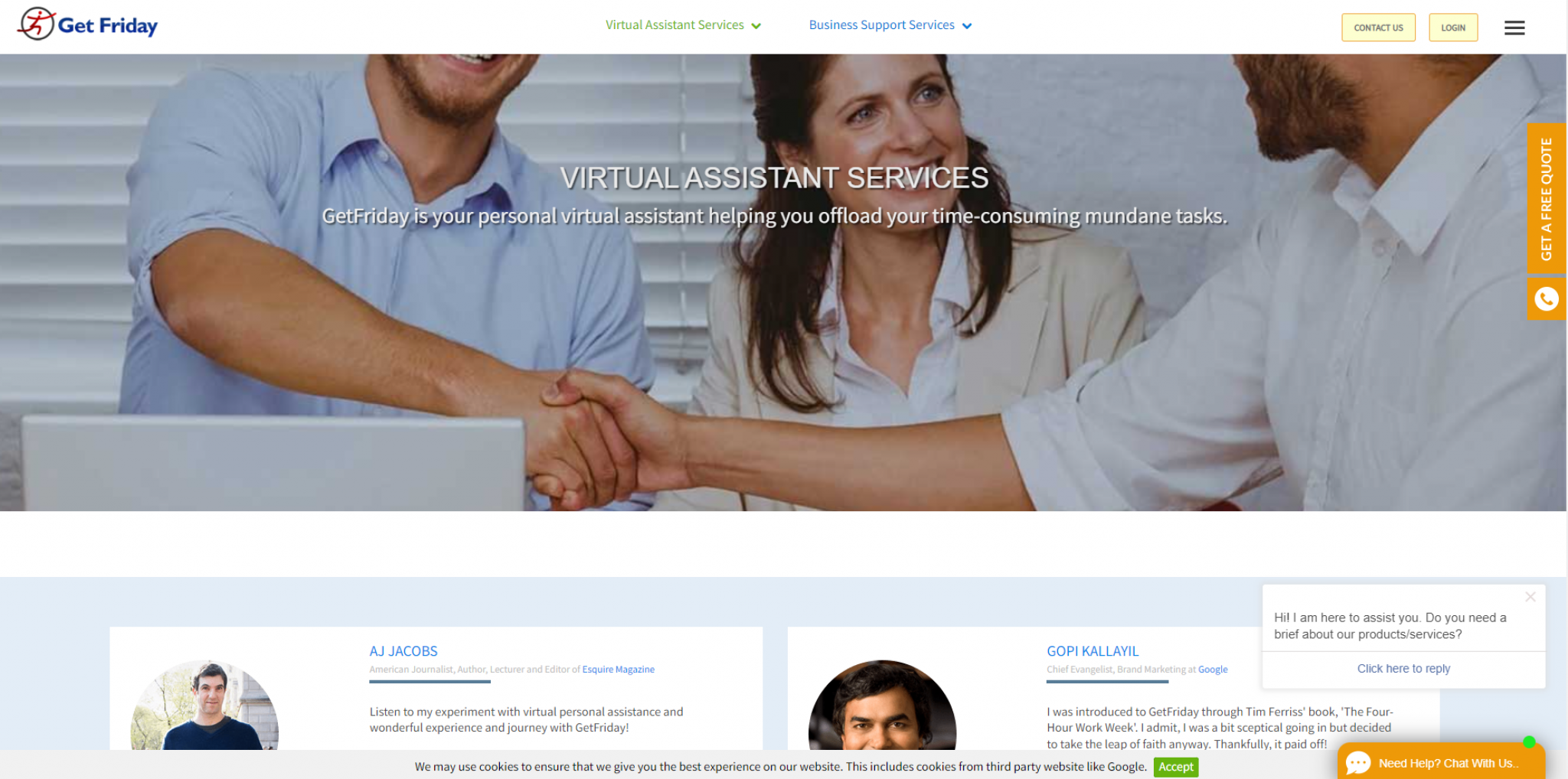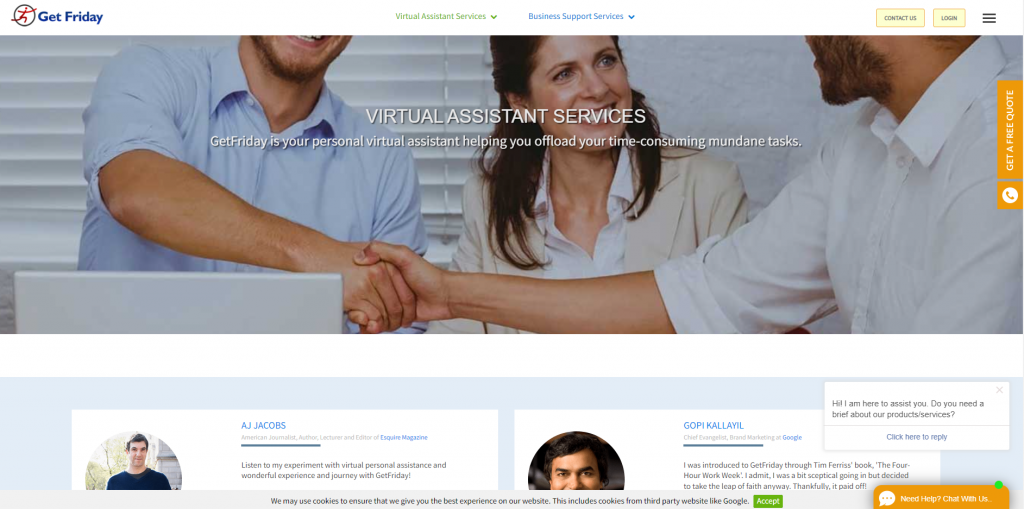 GetFriday is the virtual assistant division of an international concierge company. This brand caters to those with a hectic schedule, helping people by delivering high-quality work on an administrative task.
The name is a play on the famous classic novel Robinson Crusoe. In the book, the title character has an assistant named Friday.
GetFriday currently employs over 200 people while serving more than 11,000 clients.
Features
Key Features Offered by GetFriday
Cost
GetFriday Pricing and Fees to Expect
GetFriday offers several VA tiers that deliver a wide range of pricing options. It starts with a basic plan that provides five hours for $65 per month.
You can also purchase the 160-hour plan for $1,120 per month. Additional hours are available at the packaged rate.
If you want rollover hours, a 40-hour plan or higher is required to receive this service. Anything lower automatically expires at the end of the billing period.
Advantages vs Disadvantages
Pros and Cons of Using GetFriday
GetFriday works hard to make life easier for its clients. By reviewing these pros and cons, you can decide if this service has the capability of meeting your specific needs.
Advantages
1. . It's a fast and affordable way to gain the support of a VA while working as a small business owner or a solo entrepreneur.
2. This service can take many of the mundane admin tasks off your hands, ranging from appointment setting to basic bookkeeping.
3. Offline services are sometimes an option for hire with this VA service, from planning a wedding to finding a lost pet.
Disadvantages
1. The subscribing process is problematic for new customers. You must complete a phone verification step to finish your profile. Once that is finished, you must bring, sign, and return a contract copy..
2. Your virtual assistant from GetFriday is available five days per week during the hours you choose. Weekend or overtime is possible, but at a higher rate.
3. The communication processes can be complicated with this service, especially if you have something specialized that requires ongoing support.
4. Most of the VAs available at GetFriday are generalists, which means any specialty work must still get delegated to a freelancer.
Final Verdict
Is GetFriday Worth the Investment?
If you can use GetFriday correctly, the cost-savings potential could be worth reviewing for some individuals and small businesses.
The simpler tasks tend to be the better options to use with this service. You'll make more headway with your projects this way. For more complicated items, a different VA service might be a better investment.
When it's right, the result is affordable, professional, and meets expectations.

GetFriday Review: Are Their VAs Only Working for the Weekend?
Starting at $65 per 5 hours